Mostly, massage services are used for relaxation and to ease the discomfort associated with medical conditions. Traditional Asian massage draws on a wealth of historical healing practices to provide an individualized and comprehensive method of care.
These healing benefits are not just limited to physical health but also help with mental well-being.
When performed by a trained, skilled massage therapist, there are profound healing benefits of Asian massage. At Asian Massage 2 You, we provide professional Asian massage services in Las Vegas for a relaxing experience for our clients. Our trained professionals provide 24-hour massage services in the comfort of your room.
Let's explore the healing benefits of Asian massage services and how they can contribute to your overall well-being.
What Are The Healing Benefits Of Asian Massage?
Alleviate Stress:
Asian therapy massage styles like Thai massage, Shiatsu, etc., are well-known for their capacity to alleviate stress and promote relaxation in their recipients.
Therefore, you'll feel refreshed and at ease after engaging in these methods, which involve applying pressure to specific spots, stretches, and rhythmic motions.
Promotes Physical Well-being:
Traditional Asian massage techniques have been utilized to treat a wide range of medical conditions and alleviate associated pain.
A variety of massage modalities, from the traditional Chinese to the more modern deep tissue, can help relax tight muscles, strengthen immune response, increase blood flow, help with quality sleep, and stimulate the body's innate healing processes.
Boosts Mental Health:
The healing benefits of Asian massage extend beyond the physical to include the enhancement of one's emotional and psychological well-being.
Also, since a massage induces a state of profound relaxation, it can aid with anxiety, despair, and overall mood. Swedish massage, for instance, is great for alleviating mental issues like anxiety.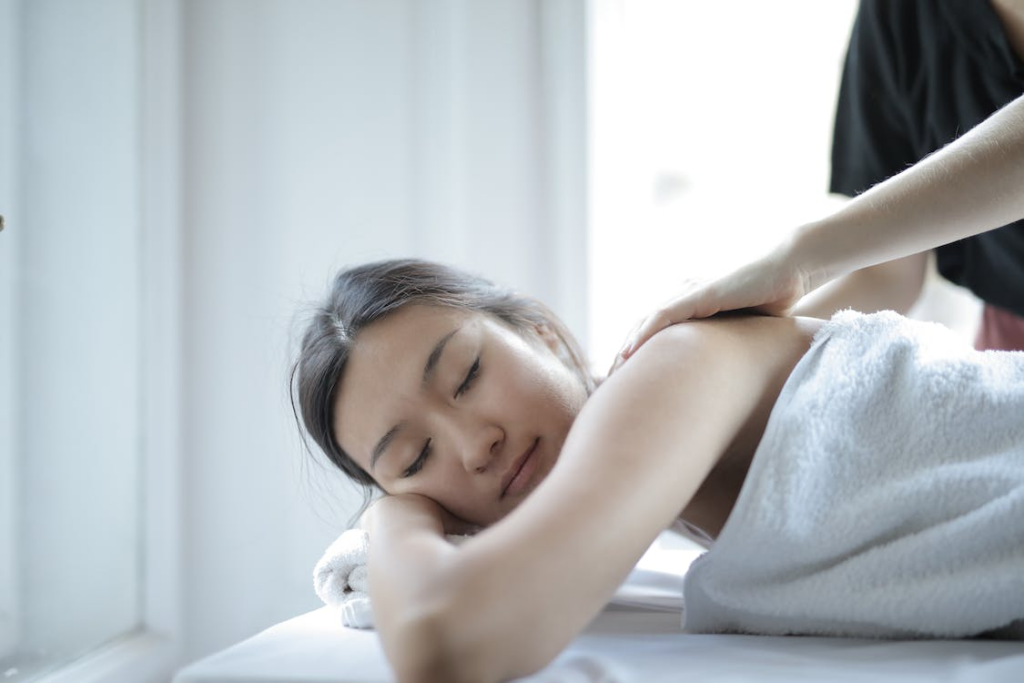 EnjoyThe Healing Benefits Of Asian Massage By Asian Massage 2 You In Las Vegas
Whether you're looking to unwind, indulge, rediscover your vitality, or get relief from physical health symptoms, Asian massage provides a therapeutic trip that will satisfy all desires.
At Asian Massage 2 You, we offer personalized Asian massage services in Las Vegas. With our 20 years of experience, we understand our client's needs and tailor our services accordingly.
We have a team of professional Asian massage therapists who provide mobile massages around-the-clock in your room. Our services include deep tissue massage, nuru massage, 4-hands massage, and more.
So, if you want to benefit from the healing benefits of Asian massage, call us at 702 859 6313 and get an in-room massage from our skilled body massage therapist.